Personnel

REAL FACTS
Sidney Jones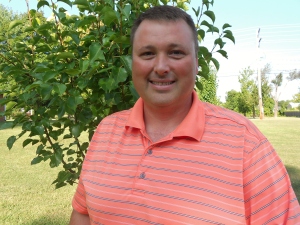 Sid started driving truck in 1997 over the road and continued for 5 years taking a local position. In 2002 he started as Re-sharp Manager at Wood Mizer and remained there until 2005. Sid then worked for SelecTrucks as an outisde sales rep in 2005 for 2 years. In 2007 he then moved to Vidor, TX and worked as a transportation broker and eventually an operations manager for 2 more years. In 2009 he moved back to MO and took a job delivering fuel locally. In 2011 he went to work for S&K as a broker/agent. 
Sid recently joined the team at Paraclete and now works in Operations and Sales. His many years in the transportation industry bring the experience and knowledge necessary to meet your transportation needs.
In his free time, Sid enjoys time with his wife Brandy and 4 children. (Brittany 19, Paul 16, Samuel 8, and Matthew 5). Hunting, fishing, and camping are top on his list of activities he enjoys. He is also an active part of his local church.
Email: sid@paraclete.us